This mountaintop engagement session in North Carolina set my soul aflame. I fell in love with Max Patch Mountain, with Jenny and Matt, and with this sunset that would rival any sunset in the world.
These two embody the adventurous spirit of mountain chasing, of high-peak love, wild spirits and hearts on fire. Matt proposed to Jenny on a backpacking trip. It only made sense that we would dance on mountaintops for this love story.
Max Patch Mountain is about a 3 hour drive from Chattanooga, Tennessee, and it's worth every mile and minute to get there. A beautiful drive, a decently easy hike (it is uphill with a heavy incline, be sure to take your time and admire your surroundings… or pretend to do that while you actually catch your breath while trying not to look as out of shape as you feel…. or that's my strategy at least.), with an incredible reward at the top.
We ran with those Sound of Music vibes with Jenny wearing a free-flowing black floral gown that perfectly suited the topography around us in western North Carolina. Because we weren't planning on making that hike again immediately, they brought with them an easy change of clothes - yep, that meant changing in the wild - something you might have to do if you choose to have an adventurous love story session!
We spent the next hour drooling over the sunset, consistently amazed with how more and more dazzling it became with each passing moment. These are the love stories I live for.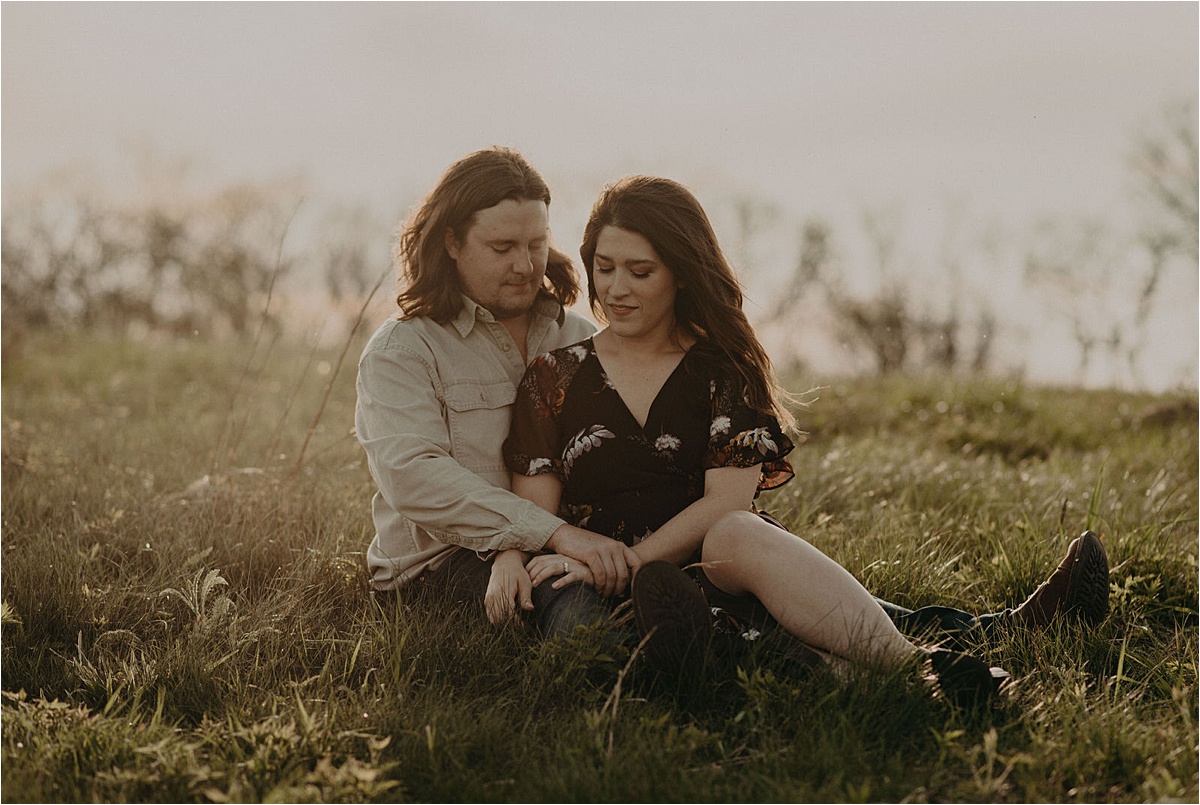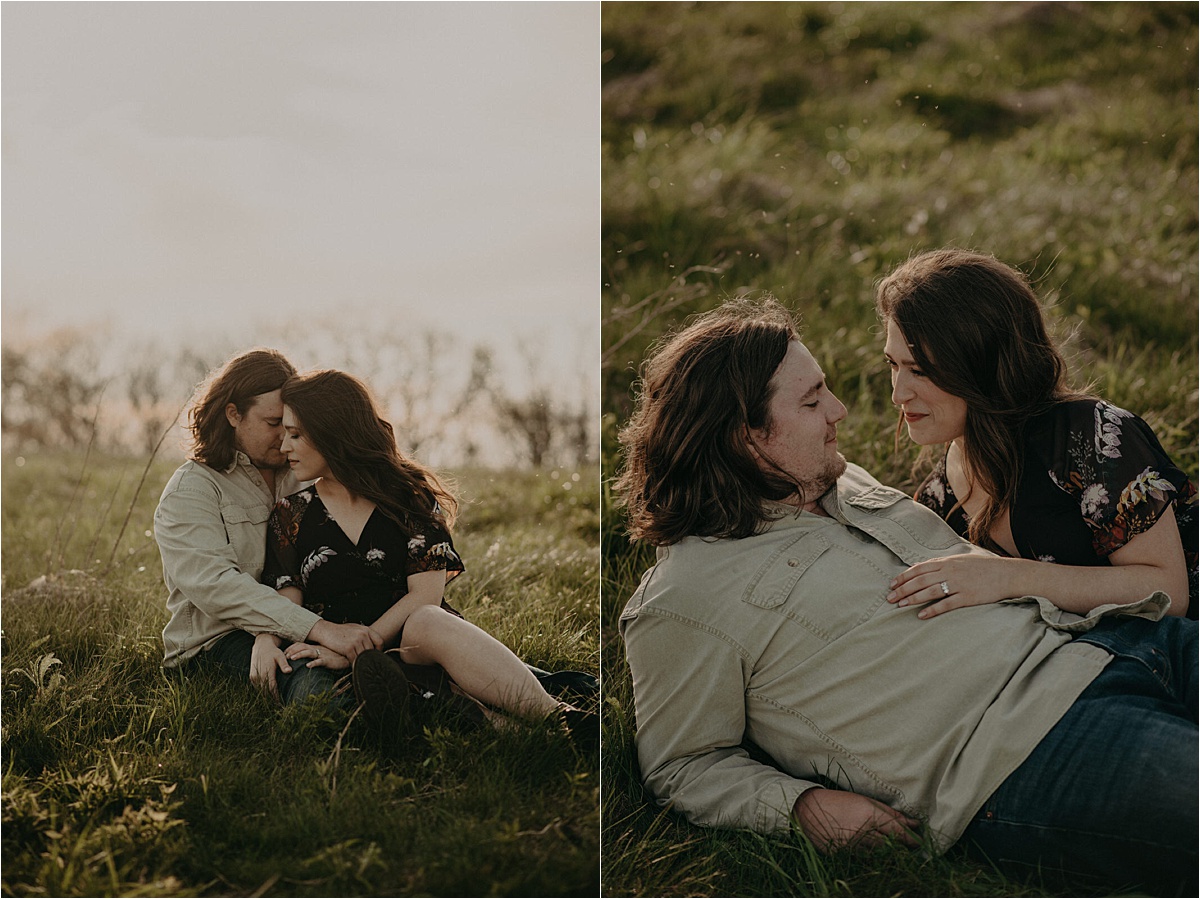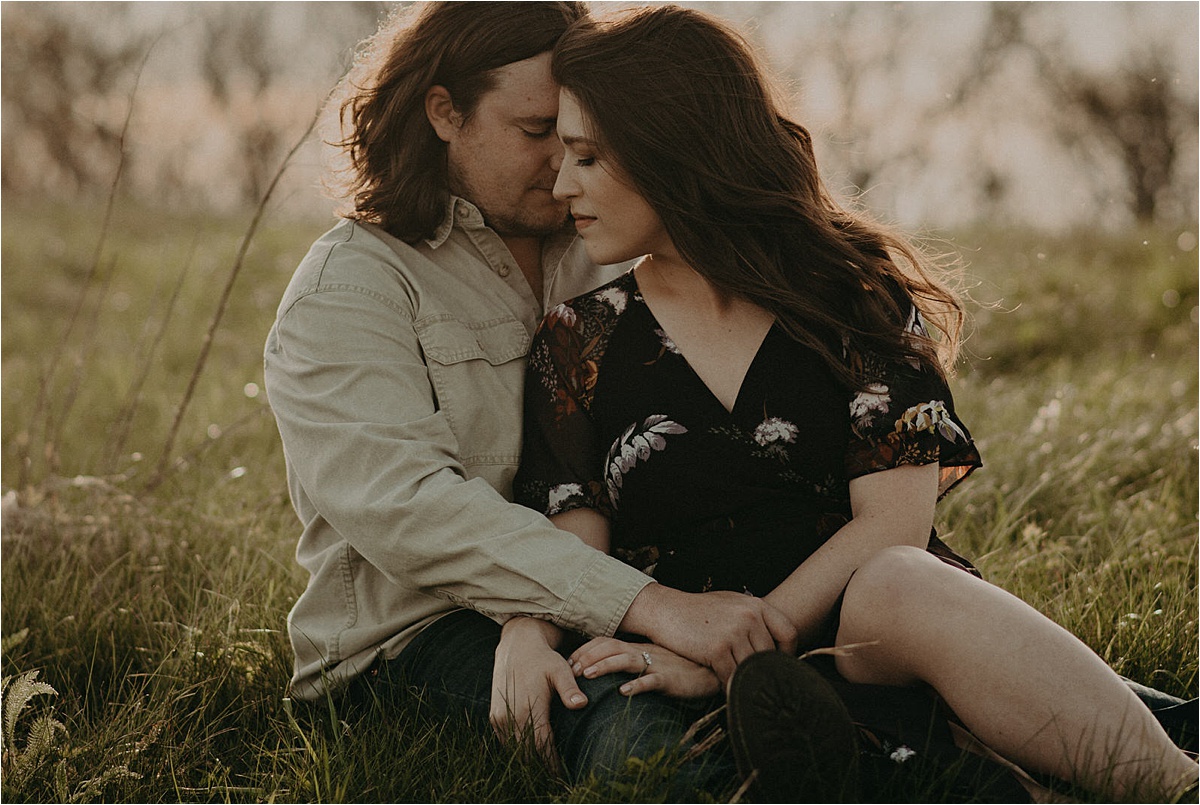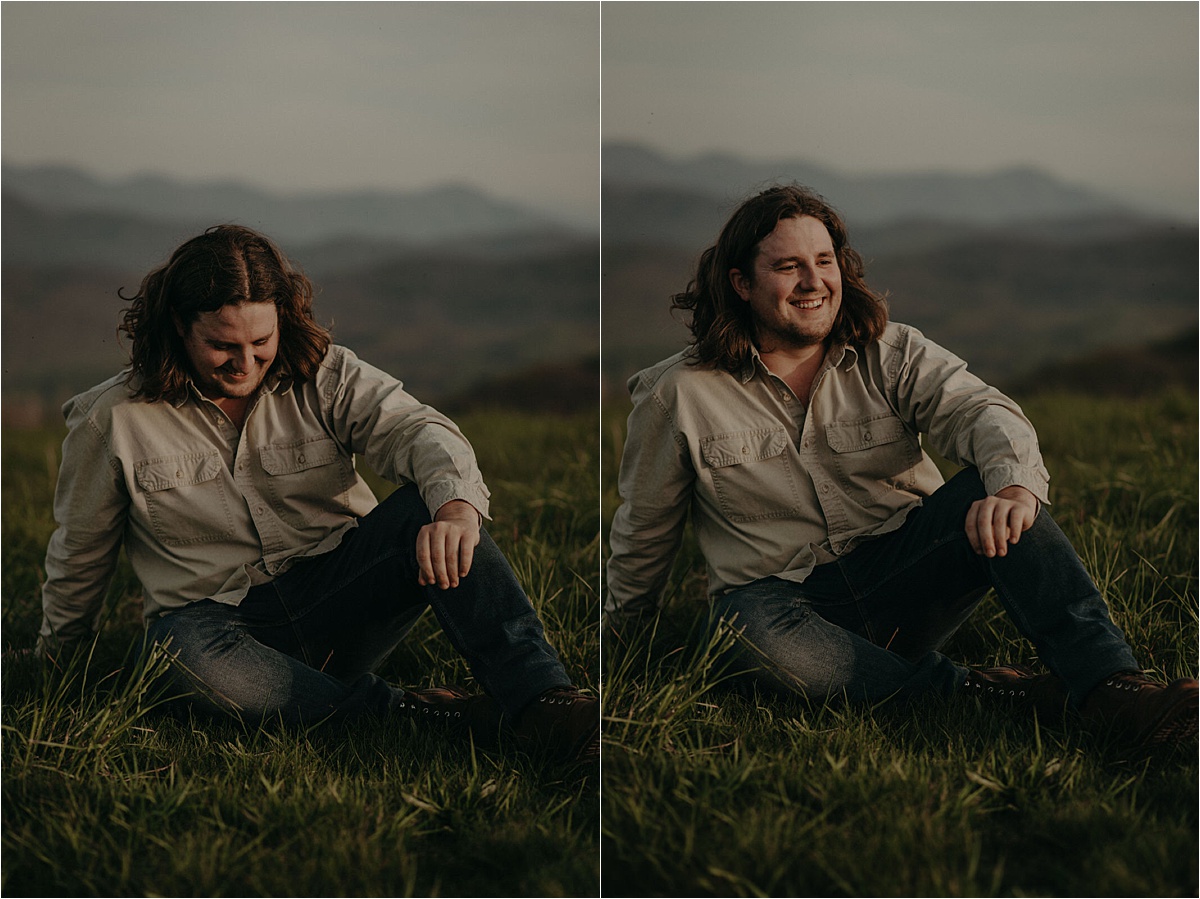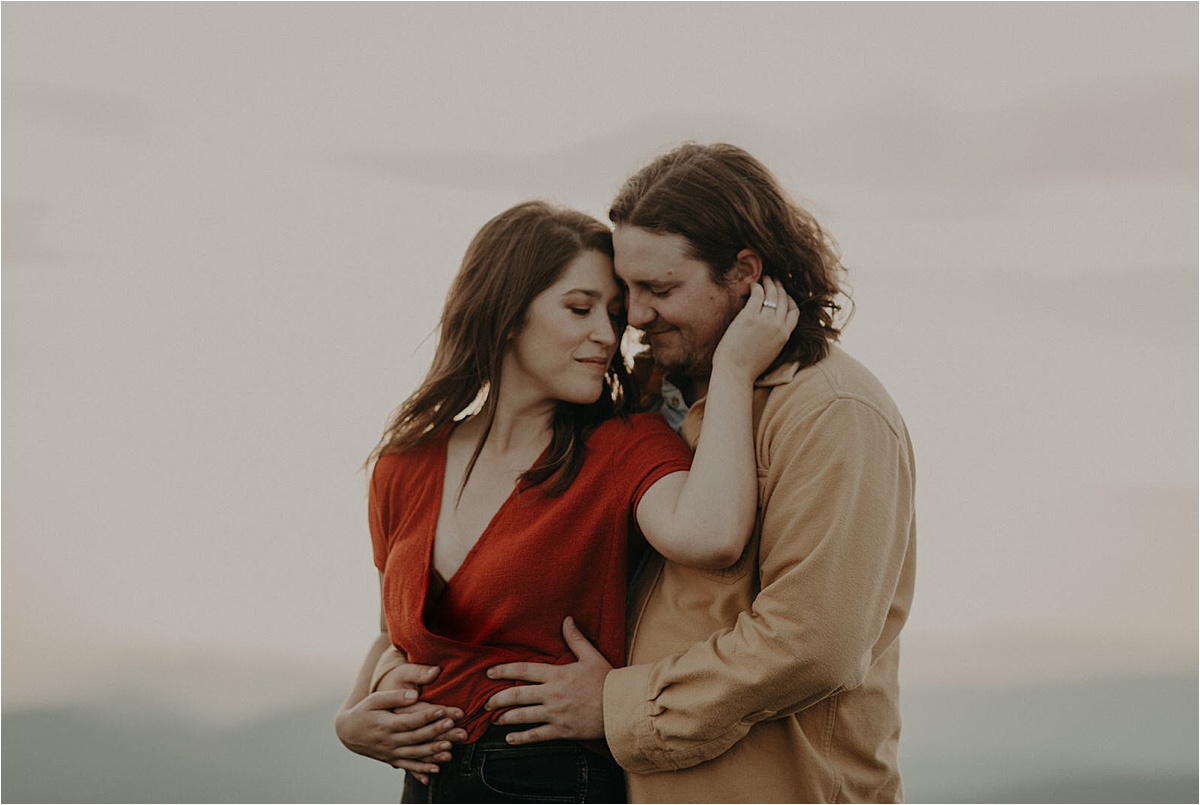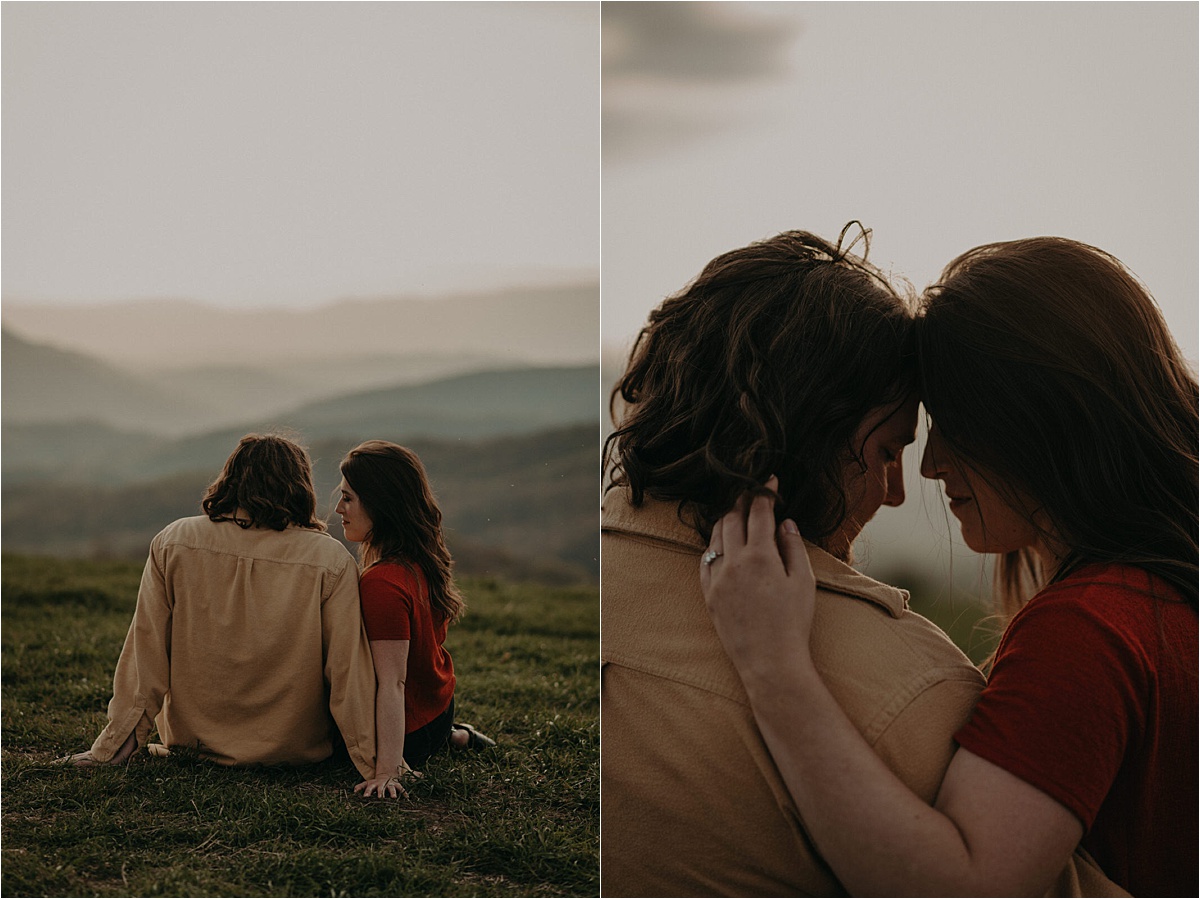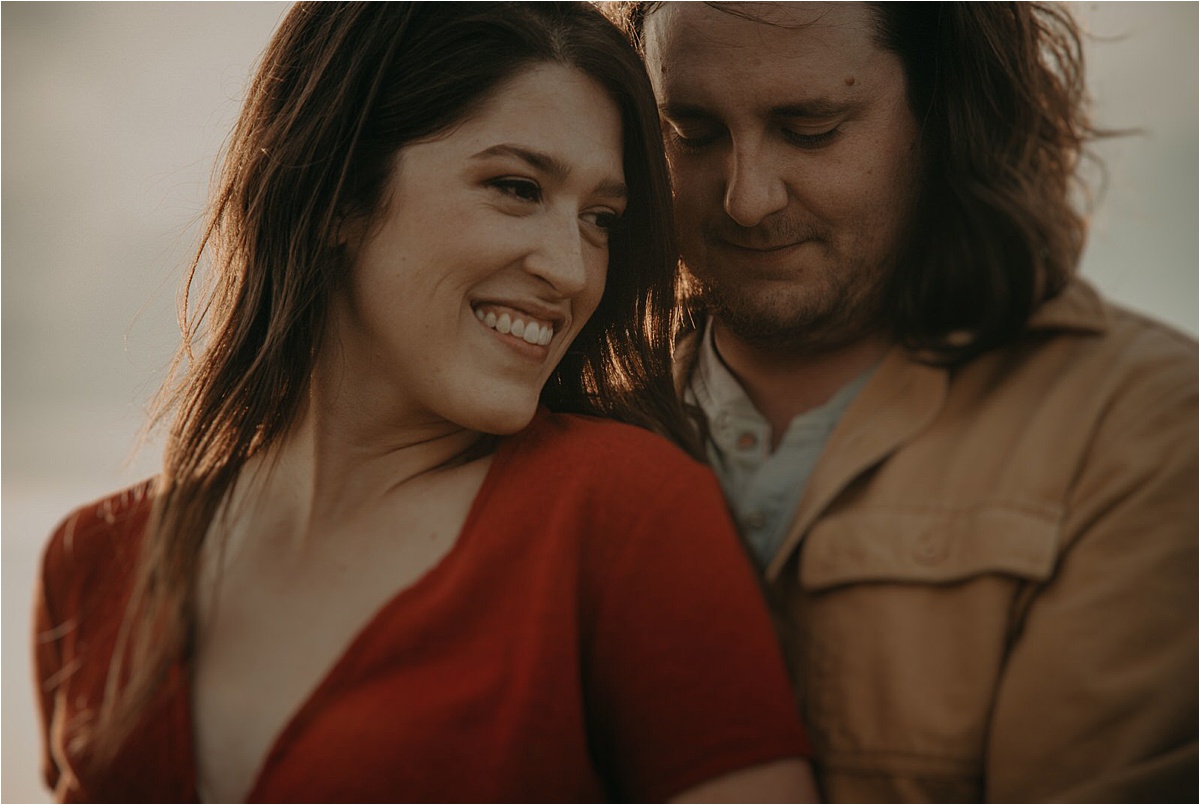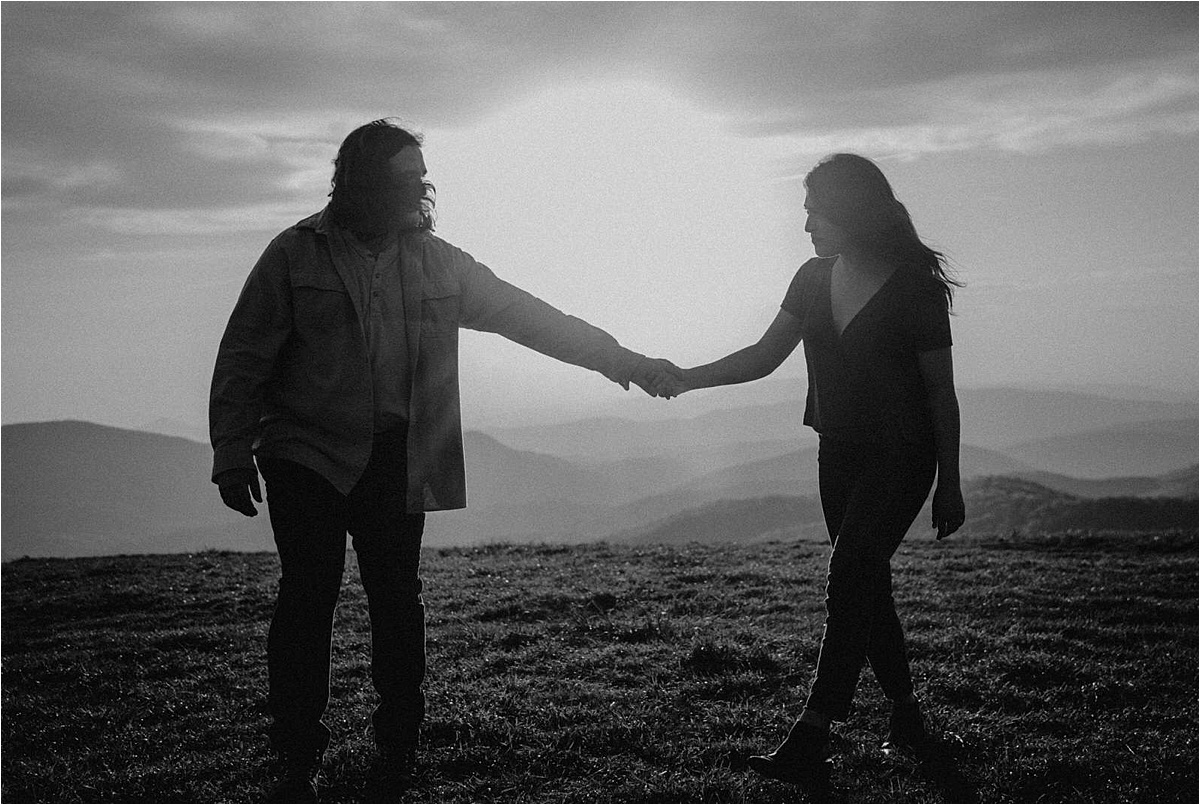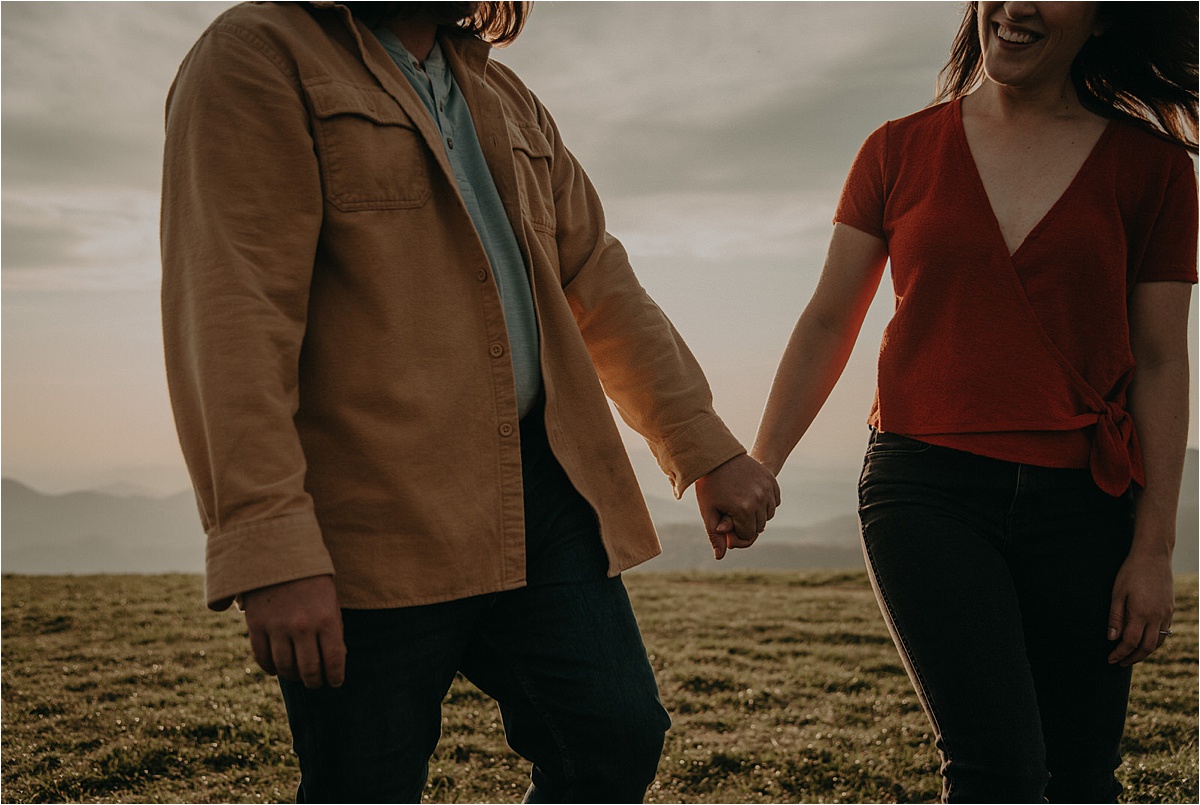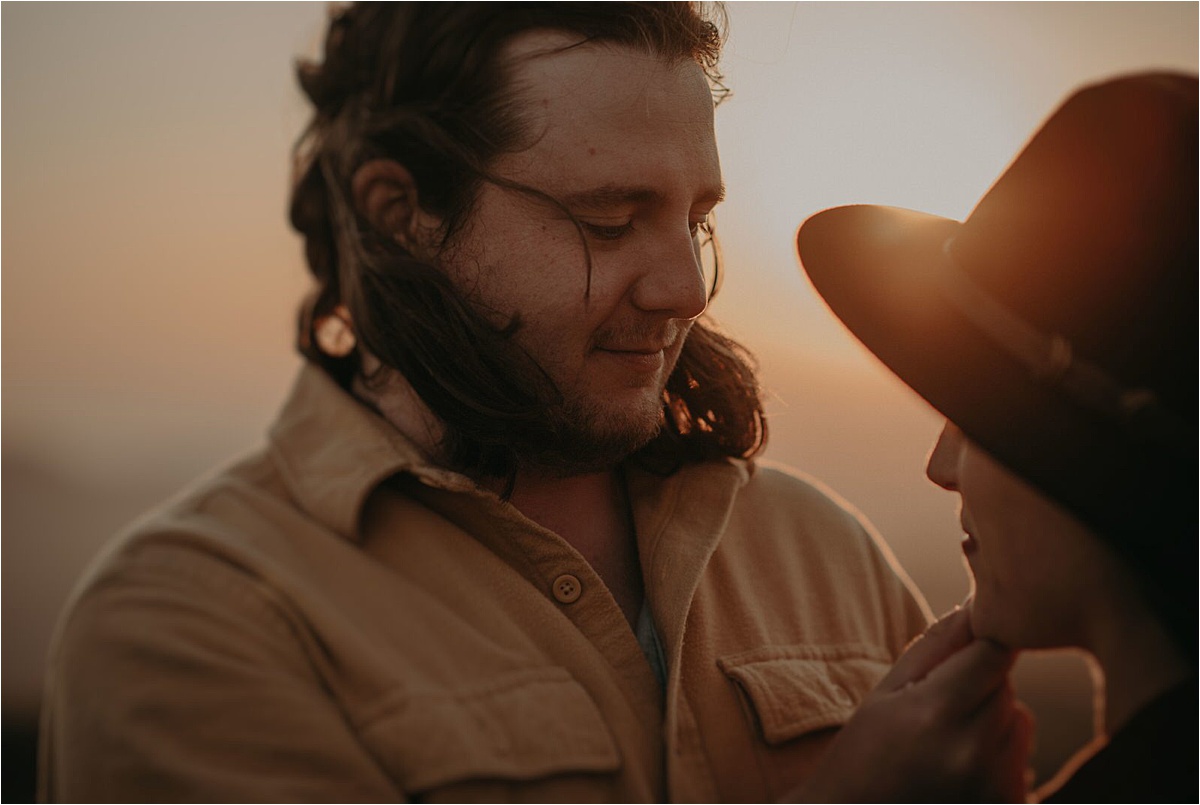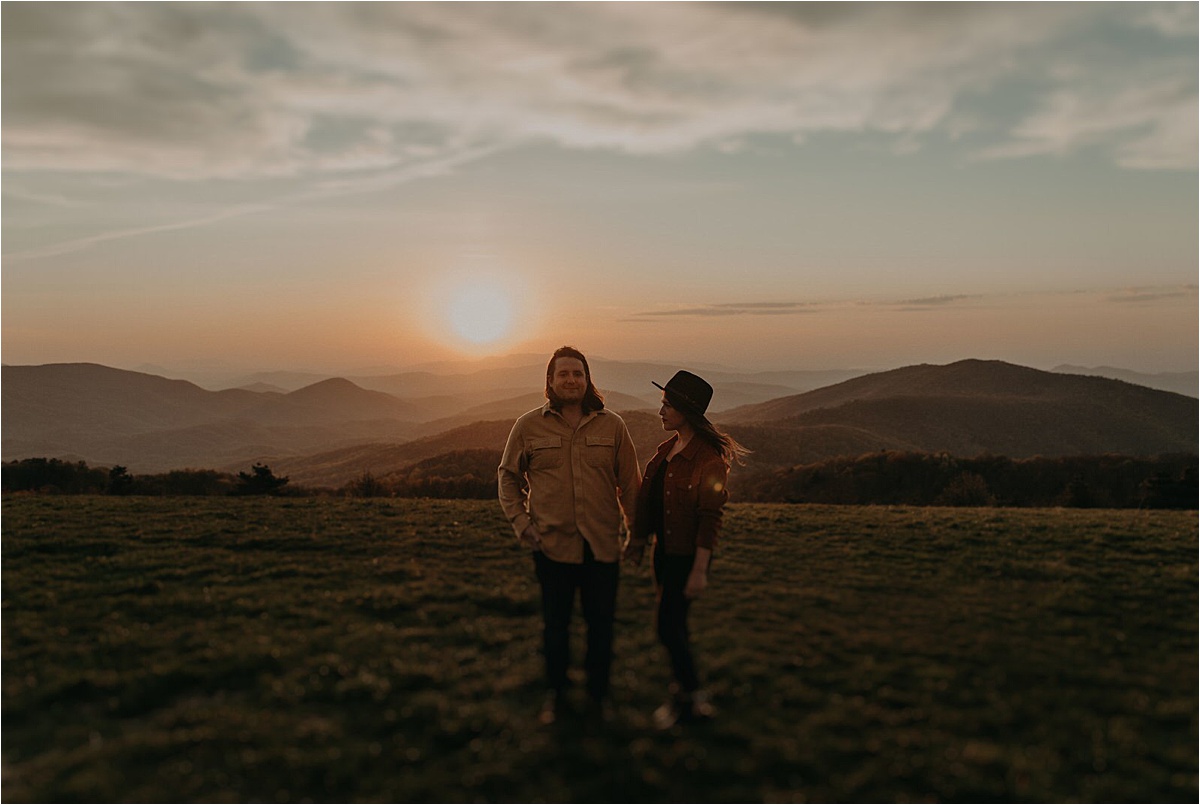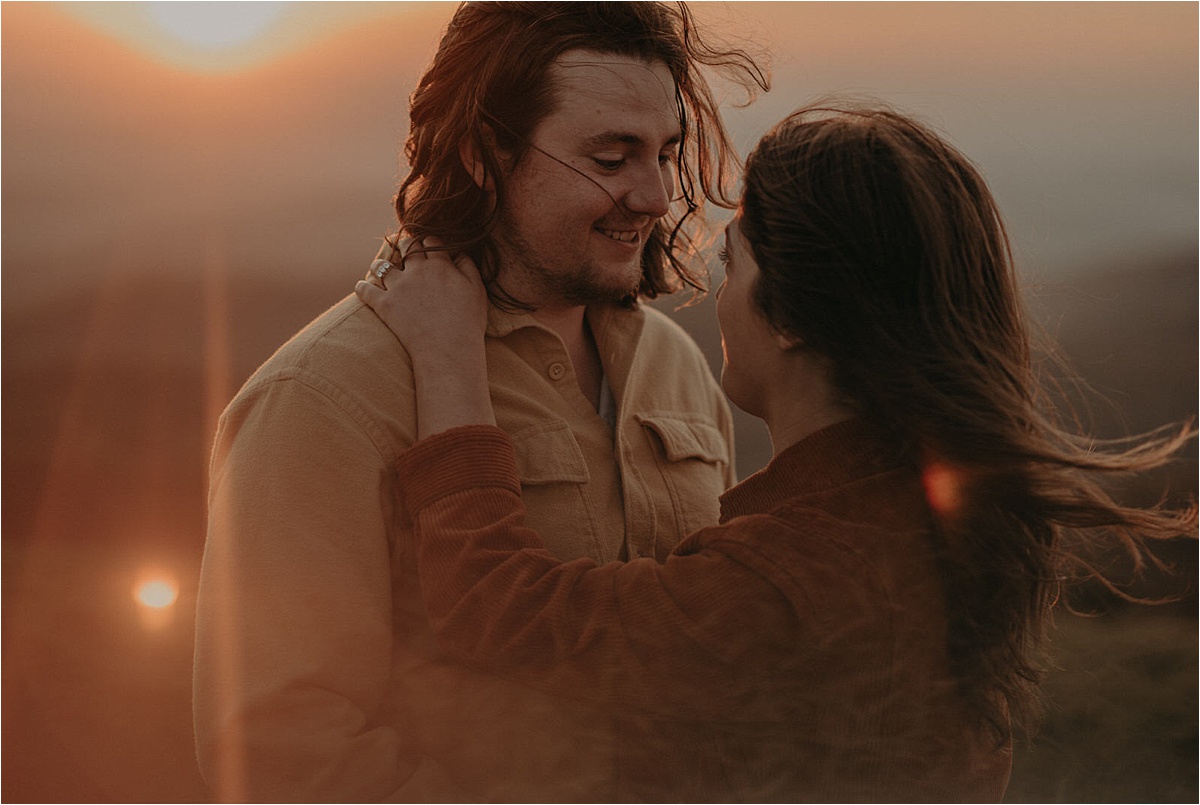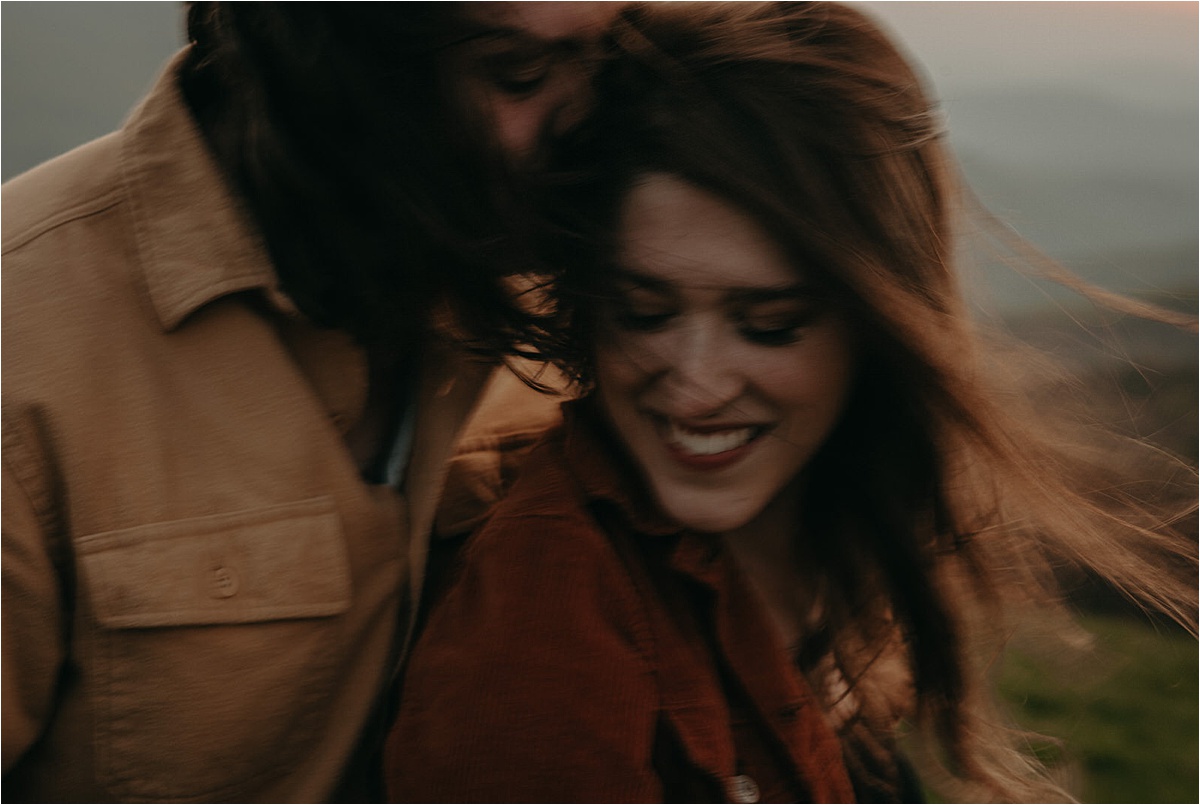 Love mountain engagement sessions? Check out this one, too!
Want to book your own Mountain Love Story?