Kia Ora means "Welcome" in the New Zealand culture. Kia Ora to the blog of Rachel and George's bohemian folk inspired musical wedding at Barn in the Bend in Nashville, TN. I don't think that's how that phrase is actually used, but you get the point.
These two musicians from opposite sides of the world met on tour a few years ago. The timing wasn't quite perfect then, but the next time they would see each other, the rest would be history. As you can imagine, with a background in folk music and string instruments, their wedding was nothing short of upbeat rhythm and poetic lyrics, and guest appearances. In fact, their ceremony featured several musical acts including George's own parents. There wasn't a dry eye in the house as they had each member of their wedding party witness and sign their marriage license, promising to keep the two of them accountable in their commitment together, and supporting the couple through anything.
Later at the reception, the toasts and speeches made by their dearest ones had everyone cracking up with laughter and tearing up with love and joy. These are often times some of my favorite moments of the day. The thoughtful words, the meaningful anecdotes and well-lived memories - by the end of it, I feel like I've known you forever. Afterwards, line dancing was the name of the game as the crowd surged the dance floor and the musicians hopped on and off the stage providing the entertainment.
Scroll through to the end to see another beautiful blogpost of this couple in their pre-wedding elopement!
Venue | Barn in the Bend
Wedding Planner | J Bennett Design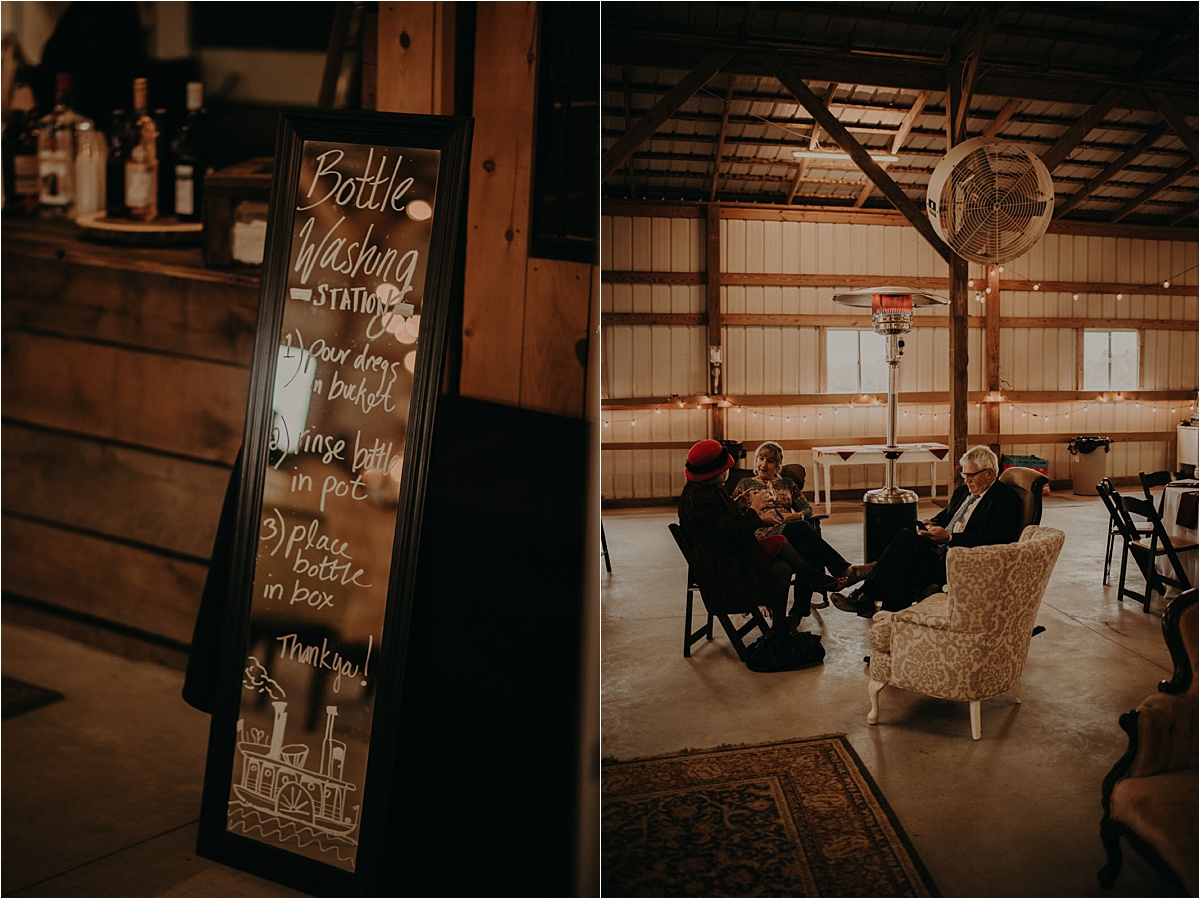 Rachel and George held a private elopement just a few weeks before their big wedding! Click below to see the quaint ceremony in their river-side cottage.
Are you envisioning a bohemian wedding like this one? I can't wait to hear your wedding vision!